Setting up an ideal workspace requires a perfect LCD monitor mount that complements your work style. When it comes to sourcing these mounts, China offers a plethora of options. To help you cut through the clutter, we've handpicked the top 10 LCD monitor mount suppliers in China. Let's discover who rules the roost!
Ergomakers

– A Perfect Blend of Variety and Flexibility

Taking the top spot, Ergomakers caters to a variety of customers, from e-commerce platforms and brand merchants to importers. They offer a wide range of monitor mounts across different price points. What sets them apart is their flexible customization and MOQ policy, making them an excellent choice for B2B clients seeking OEM or ODM services. Their diversity in design, coupled with a flexible approach, makes Ergomakers the best in the business.
Location (Headquarters): Jiangsu province of China
Year Established: 2015
Product List:
Single screen monitor arm
Dual screen monitor arm
Triple screen monitor arm
Quad screen monitor arm
Quintuple screen monitor arm
Sextuple screen monitor arm
Gas spring monitor arm
Articulating monitor arm
Mechanical spring monitor arm
Monitor mount
Laptop mount
Company Overview:
Established in 2015 and headquartered in Jiangsu Province, China, Ergomakers is a leading supplier of LCD monitor mounts. With a wide range of products including monitor arms for single up to sextuple screens, gas spring, articulating, and mechanical spring monitor arms, and monitor or laptop mounts, the company caters to various client needs.
Expertise and Innovation:
Ergomakers combines expertise and innovative design to offer a range of monitor mount solutions that improve workspace ergonomics. Whether for home office setups or professional workstations, their products enhance comfort and productivity.
Customer Service and Pricing:
Known for their exceptional customer service and competitive pricing, Ergomakers serves both B2B clients and end-users. Their flexibility and customization options make them an excellent choice for those seeking personalized solutions. In just a few years, Ergomakers has earned a solid reputation for quality, service, and client satisfaction in the monitor mount industry.
Commitment to Satisfaction:
At Ergomakers, customer satisfaction is the top priority. They guide and support their clients through the entire packaging process, from initial design to manufacturing and shipping. Their commitment to client satisfaction, combined with their industry expertise, has allowed them to establish strong relationships with businesses of all sizes.
Quality and Innovation:
With an unyielding commitment to quality and innovation, Ergomakers continues to redefine workspace ergonomics, ensuring their clients enjoy an optimized and comfortable work environment.
Lumi

– An Abundance of Options with High MOQ
Lumi Legend offers a rich variety of monitor mounts, ensuring you find what you're looking for. However, their MOQ is higher than other suppliers, which might be a hurdle for small scale orders.
Founded in 2005
LUMI was founded in 2005, beginning as an Audio/Video mounting solutions business.
Currently more than 600+ Headquarters staff
With over 18 years of development and expansion, now we have over 600 employees in the company headquarter located in Ningbo, China.
Located in the port city of Ningbo, 4th largest in the world
LUMI has the logistics edge our customers need, with the ability to move product fast and affordably – product can be delivered on time and in budget.
Provides mounting solution and ergonomic products for the office, home and pro audio visual market
LUMI products fall under three specific product segments: Home, Ergo and Pro. Now, with over 18 years' experience, we've become the leading exporter of mounting solution products and a rising choice in ergonomic products.
Open Overseas Customer Service Branch Offices
In order to help you grow business while providing service and support needed, we have established localized Customer Service Centers in key geographic areas, including India, Australia, Canada and Germany.
Loctek
– US Presence but Limited Variety
Loctek makes its mark with its US presence, bridging the gap between China's manufacturing prowess and the international market. However, their product range isn't as expansive, with a focus away from mounts. The pricing is on the higher side, with limited room for negotiation, primarily to protect their large clients.
GLOBAL FACTORY
Loctek owns three major manufacturing bases, in Binhai Ningbo, Jiangshan Ningbo, and Ho Chi Minh City in Vietnam, with a total production area of 113,000 square meters.
ADVANCED EQUIPMENT
With too many human factors, the traditional mode of production affects the stability of product quality. Loctek automatic production lines avoid manual intervention and provide more stable and reliable quality.
R&D STRENGTH
Loctek obtains over 300 patents including 17 patents of invention. Technology & patent shield has been built in Loctek with 50% of the products under protection. We are a technological innovation-oriented company with over 200 engineers in our R&D team which brings more than 100 new products annually.
NB
– Great Value for Money with High OEM Requirement
NB is known for offering affordable and quality monitor mounts. Their strength lies in their cost-effectiveness. However, they only accept OEM orders of 10,000pcs or above. Additionally, their strong e-commerce presence can potentially compete with overseas clients.
North Bayou Audio Video is a US distributor of factory direct products based in Dallas, TX. We bring products to the customer at factory prices with the warranty and peace of mind of buying from a US company. North Bayou is committed in bringing top quality products.
Customer satisfaction and product affordability are our main goals, and we achieve them with a top tier ISO9001 certified manufacturing facility in Asia, along with a warehouse in Los Angeles and Dallas.
Peacemounts
– Large Order Preference and Limited Customization
Kunshan Peacemounts Electronics Co., Ltd enjoys considerable popularity, but they prefer large scale OEM orders. For orders less than 1000pcs, customers must use their own brand, Kaloc, and the company isn't very flexible with customization.
Peacemounts is a professional supplier dedicatedly engaged in designing,manufacturing and marketing TV Mounts,TV Stands,projector mounts,ceiling tv mounts,speaker mounts as well as other mounting solutionsPeacemounts carries out inspections before,during and after the production process to ensure the quality.Products from peacemounts have been qualified and certified by most of the international associations of industry and commerce bureau such as UL/GS/CE/ROHS. Peacemounts tests every product for safty and functions before release to the public,peacemounts also focus on products' installation requirement, quality and aesthet.Peacemounts offer the best service before and after sales,always on time delivery and easy to operate return policy. Be honest, keep promise to customers,peacemounts not only sell products to clients, but also always here to help clients to sell.
Vision Mounts
– Longstanding Presence with Room for Improvement in Aesthetics
Vision Mounts is a longstanding player in the market, offering a wide variety of products. However, their designs could use a touch of modern aesthetics to match the current trends.
Established in year 2006, Vision Mounts is a prime manufacturer who is specialized in designing and producing a comprehensive line of ergonomics products, ranging from Standing Desks, Desk Converters, Monitor Mounts, Movable Office Desks, Gaming Desks, TV Mounts etc for home and office scenarios, including user-friendly and environmental-friendly solutions.
ThinkWise
–High-End Products with Longer Lead Time
ThinkWise has a rich history of producing beautiful products. However, their premium offerings come with a higher price tag and longer delivery time.
Shanghai ThinkWise Industrial Co.,Ltd is one of the leading High-tech enterprises, which adheres to the concept of "Innovation changes life" and creates ThinkWise Brand. Based on ergonomic research, we take "Long-term commitment to ergonomic products development" as a goal and provide more effective solutions for human health. Our Monitor arm, Workstation and Adjustable table products are widely used in the fields of office, education, finance, medical care and industrial automation.
Since founded in 2007 in Shanghai, we devote ourselves to developing, manufacturing high quality monitor arms with our experienced R&D and skilled workers. Now we have 3000sqm head office& more than 5000sqm factory in Shanghai, and branches all over China. With the strong R&D & professional sales team, we support OEM, ODM,OBM cooperation and bring more efficient and diversified services to customers all around the world.
ThinkWise
–High-End Products with Longer Lead Time
UPERGO specializes in high-end aluminum mounts. Their products are exquisite, but the premium features come with a high price point.
Found in 2015,Upergo was created by Ningbo Jinghui Machinery Casting Co.,Ltd. Upergo follows the ideology of "Healty,Classic,Efficient" in order to integrate aesthetics and health support. Upergo provides our customers comprehensive and multi-dimensional mounting solutions.
Shakehand Electronics
– Smaller Scale with Competitive Products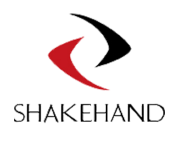 Ningbo Shakehand Electronics Co., Ltd is an e-commerce company that offers two competitive products. However, their scale is relatively smaller, which might affect their ability to handle large volume orders.
Ningbo shakehand electronics co.,ltd dealing business in year 2015. From year 2015, we specialized in producing all kinds of TV brackets,Sit-stand desk and monitor stand.We have been increasing the range of products over the past six yearsNow there're 6 workshops to make professional production. The main market is for Europe, Asia, Middle East, America and Africa. Our policy is Good Products with Good Service. Long term win-win partnership is our mission.2017, we started to help our customer to complete their business line,in order to help them with increase their business.
Grandix Electronics
– A Trading Company with Diverse Products
Hangzhou Grandix Electronics is an international trading company. They offer a wide range of products, but they don't have a dedicated website. As a service-oriented trading company, their strength lies in their diversity rather than specialization.
started business from manufacturing speaker stands and parts. In 15 years of developing, the product line has expanded to microphone/TV/monitor/laptob stands.Besides that, we have also gained professional experience in speaker manufacturing. To provide a better service to small and medium-sized buyers, our factory has moved from Hangzhou to Guangde. We're now introducing some of our best-selling speaker models to the store as ready-to-ship.For these models, we provide light-OEM service with low MOQ standard. For small buyers, there's no quantity requirement for order. We followed the rule of "order directly, dispatch instantly". Items will be dispatched from the stock immediately once we received the order.We welcome every client to try out our new ready-to-ship(RTS) orders.
Conclusion
Choosing the right LCD monitor mount supplier is crucial for creating the perfect workspace setup. These top 10 LCD monitor mount suppliers in China, led by the unrivaled Ergomakers, offer an array of options to meet your unique needs. Whether you're looking for a range of designs, flexible customization options, or affordability, these industry leaders have got you covered!